Dryer Repair Peachtree Corners GA
Household appliances are the main cornerstones of today's life. Without these devices, most people would be reduced to using a Laundromat or drying their clothes in their backyard on a clothes line. Major appliances like clothes dryers play a very significant role in a homeowner's overall comfort. From drying multiple loads of laundry, this appliance saves us time and money.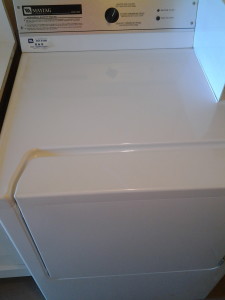 Even though sometimes it can be very easy for you to forget how much work this appliance does for you, but when it breaks down, it becomes evident very quickly. Clothes Dryer Repair problems can bring about a number of problems and inconvenience. It is no wonder a broken machine can amount to a pretty big issue in most homes, and the question of whether to replace or repair this appliance creates a lot of anxiety. And instead of you trying to sort this mess on your own, you can always call the electric dryer repair Peachtree Corners company for fast and reliable relief. We will examine your laundry machine and advise you accordingly.
To Replace Or Repair
When it comes to laundry machines, each and every one of them reaches a point that it cannot work anymore (diminishing returns). The smart choice is usually on the fix it, however, it does not make any sense to repair an appliance that is likely to malfunction again sooner or later. We will always be honest with you on whether your machine needs repair or replacement. If it needs replacement we always recommend some of the best models in the market that fits your needs and if you need help installing it, we can set up a dryer installation service call for you with one of our professional installers.
Common Problems

A malfunctioning clothes dryer that won't start can be a hard problem. It usually starts with longer dry times that results to higher energy bills. Is your appliance not performing at its optimum level? From heat element repairs to annual maintenance, we are always here to assist consumers with all their dryer service needs. Our dryer appliance repair technicians are familiar with each and every brand including:
Amana
Whirlpool
Frigidaire
KitchenAid
Maytag
LG
Samsung
Bosch
Miele
Viking
GE
General Electric
Kenmore and more.
Here are some common problems consumers experience:
Won't turn on – Sometimes the issue might be something simple like the unit is not receiving power which can be caused by the following:
Knobs and mechanical timers that have stopped working
A tripped circuit breaker or a faulty outlet.
Additionally, if the laundry drying machine is under heavy and constant use, its motor can overheat and temporarily stop working.
Fails to spin or tumble – The most common cause of this is a loose or broken belt.
Produces no heat – A machine that is not heating or produces little can be a result of the machine not getting a sufficient amount of air. Proper air flow is very important. You may need to get the vent cleaned to fix this dryer repair problem.
 Why should you hire us?
When it comes to finding a dryer service company that you can not only trust, but rely on too in your house, we meet all the qualifications. We don't only employ factory trained dryer repairmen and experts that you can rely on, but each dryer repairman has numerous years of experience and we only use brand name parts to repair your machine. Other reasons why you should call us include:
All parts and work guaranteed
Respectful and friendly technicians that arrive on time
Upfront, honest pricing
Flexible appointment times
Same Day Service
Next Day Service
Weekend Service available.
When it comes to choosing a residential gas dryer repair company that can take care of your commercial or home needs, we make your decision simple and easy. We offer affordable pricing to keep your repair cost to a minimum, reliable and courteous service from professionals and guarantee all parts and workmanship. From Samsung to Hotpoint, we can take care of all major brands. We also understand that there is no specific time for your gas or electrical units can break down or malfunction. That is why our appliance repair peachtree corners dryer technicians are always standing by to provide the excellent quality service that you deserve!