Washer Repair Peachtree Corners GA
Various studies have shown than an average family does about 400 loads of laundry per year, which means a malfunctioning laundry unit is a very big inconvenience to most families. From burned motors, defective washer belt, to puddles of water on the floor, we are here to help you restore your laundry appliance. Our washer repair Georgia technicians are familiar with all brands of washing devices including: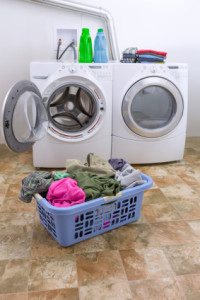 Whirlpool
Amana
Frigidaire
Kenmore
KitchenAid
GE
Viking
Admiral
Maytag
General Electric
Hotpoint
Bosch
Samsung
LG
Miele
Buying these laundry electronics have become a necessity in most modern residential households for hygienic and clean laundry. This means that most washers are inevitable heavily used which makes them prone to malfunction or breakage. That is why when it comes to an outstanding wash machine repair service and factory authorized parts, look no further than our washing machine service.
Our washer repair technicians understand the importance of durability and quality with these units and regardless of the brand or the type that you have, we will provide quality and reliable washer repairs for all clothes cleaning devices. Whether you need Whirlpool, Frigidaire washing machine repair, Bosch washing machine repair or Samsung washer service, our factory trained laundry device professionals have the technical know-how to handle any problem that you may be experiencing and they can repair washing machines quickly.
Common problems and their causes
My washer won't drain – One of the easiest way to drain your machine if it is full of water, is to pull it out and then put the drain hose into a bucket, gravity will do the rest.
My washing machine drum is not turning – There are several causes of this problem, including a worn belt problem, brushes, faulty motor controller and more. It will require some expert investigation to narrow down the real cause of the problem.
Noisy Washer – There are 3 main triggers of this problem: failed bearings, something like a coin or bra wire stuck in the drum or something stuck in the machine's drain pump. If all these solutions do not work, you can always call us for prompt and quick washer service!
Benefits of working with one of our washer repairman
Your washing appliance is a daily workaholic, saving you effort and time, so any type of malfunction or even just a minor fault can seriously affect your daily schedule. However, when you enlist our factory trained technicians, you can expect an in depth and swift solution backed by the best parts and labor warranties in the industry. And since we have more presence online than any other company, you are sure to find us whenever you need us for all your washing machine repair, installation and maintenance needs.
What makes our washer machine service company unique?
We provide factory repair experts whose hands-on experience in all brands is unparalleled.
We provide more advanced remedies for the latest appliances including the NewFI technology, which allows technicians to download diagnostics from the washing machine itself.
All our repairs and maintenance feature only factory authorized parts and a warranty on some parts.
For all your Samsung, Whirlpool, Amana, Frigidaire, Kenmore and KitchenAid washing machine repair Peachtree Corners needs, you can always trust us to get the job done right and promptly. Do not worry about appliances anymore, leave that to our appliance repair washer machine service technicians! We will try our best to keep your clothes washer repair cost as low as possible.